Gallery
Marcelo participating at a boarding for the PhD Defense of José Vicente Pereira dos Reis at the Instituto Universitário de Lisboa.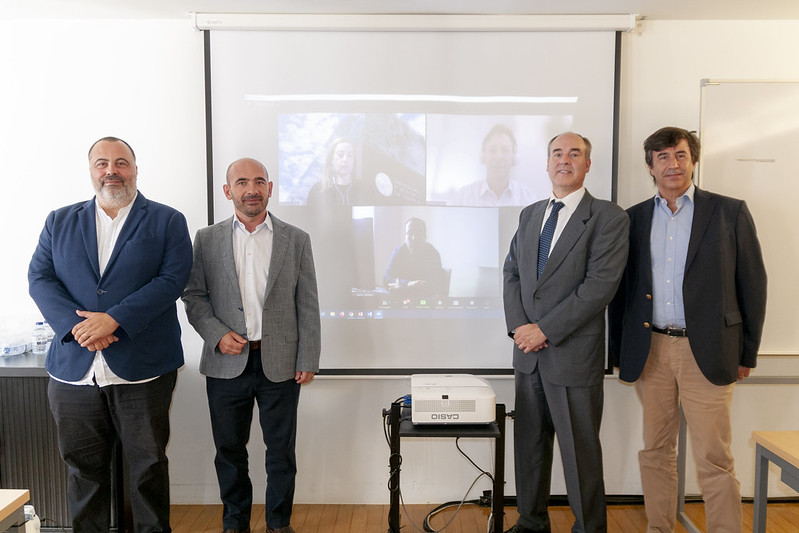 Victor's thesis defense - "Analysis of Bug Localization Performance Supported by Dataset Dissection"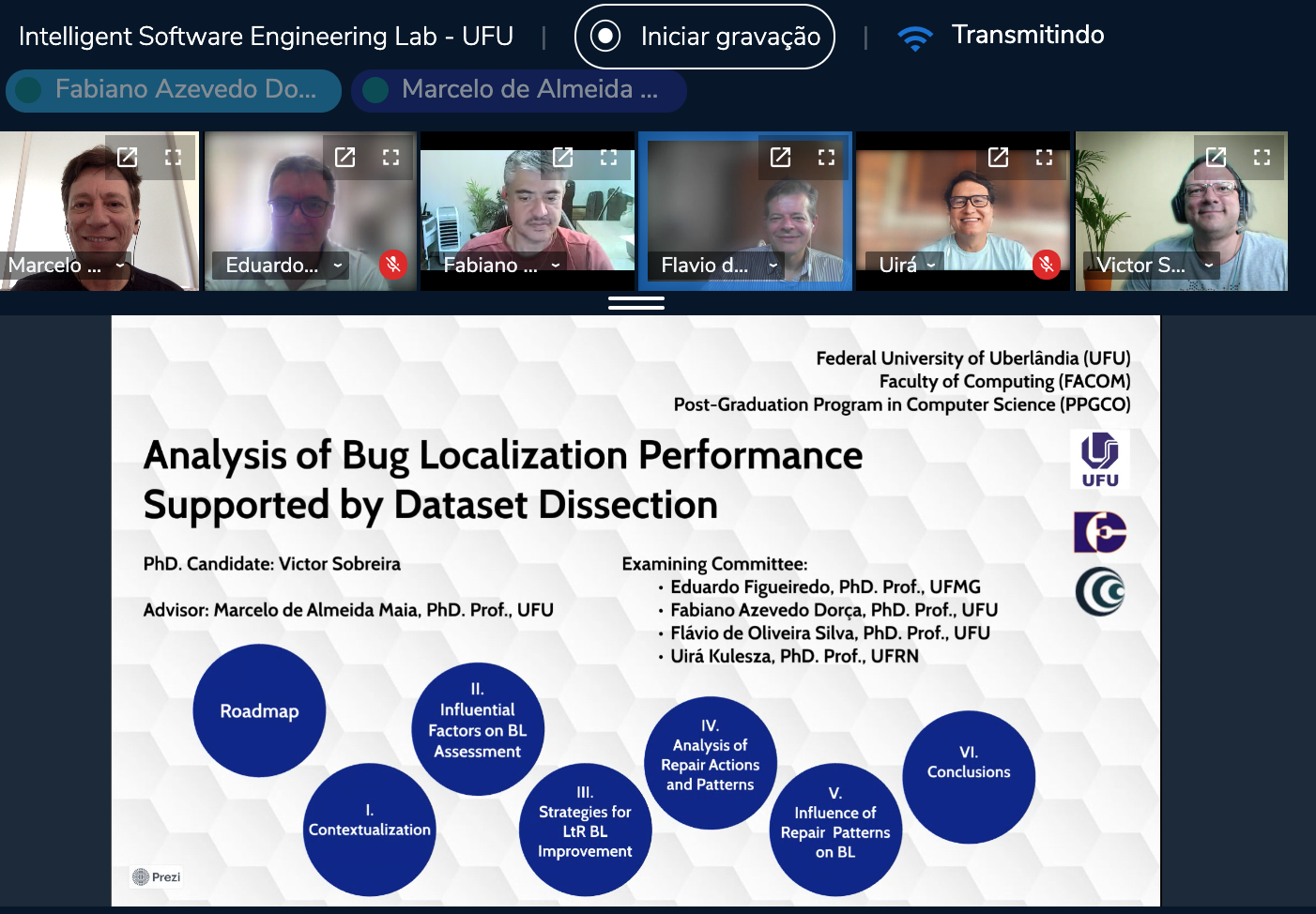 Rodrigo's best thesis certificate - CBSoft'2021.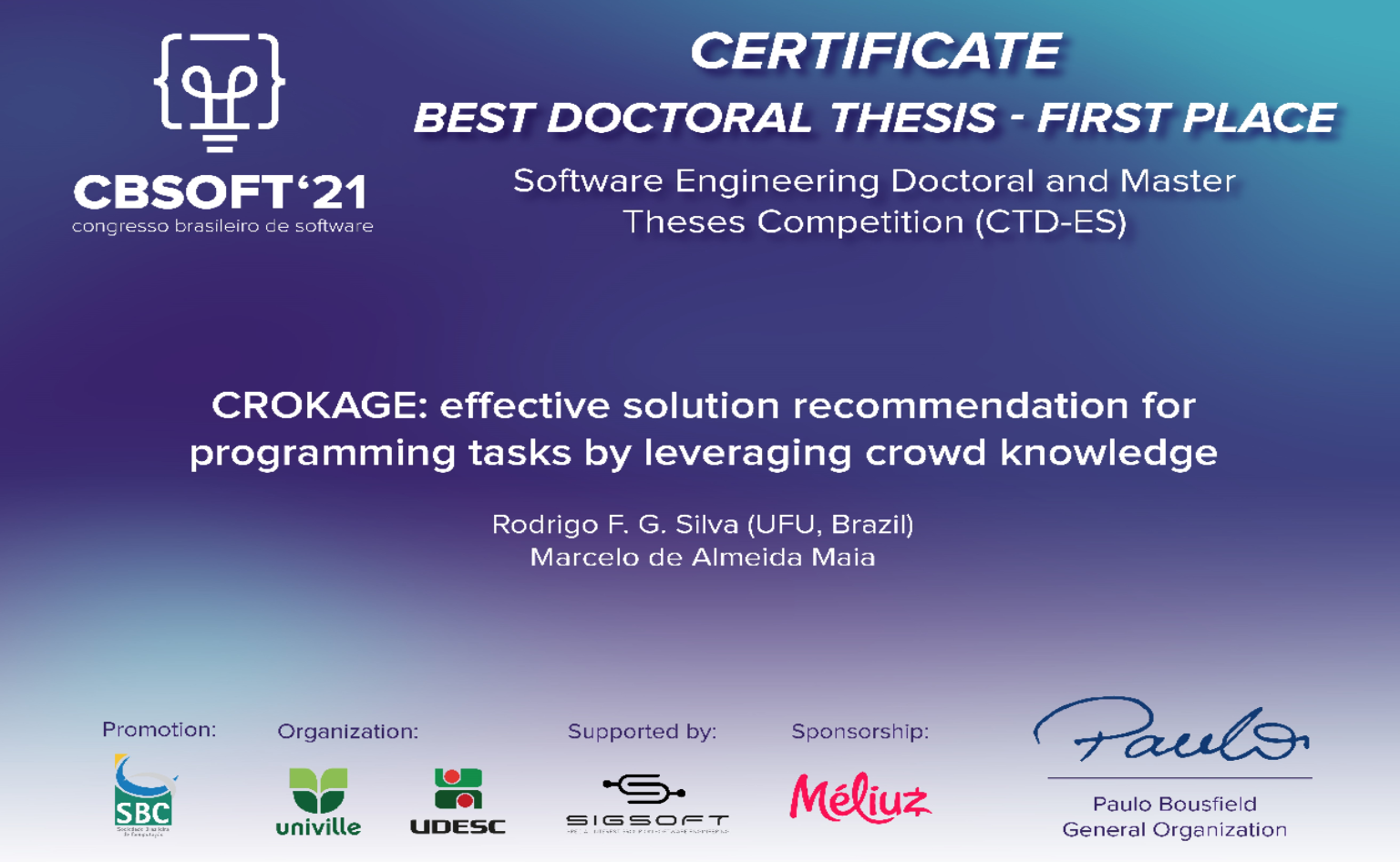 Marcus and Marcelo at National Science and Technology Week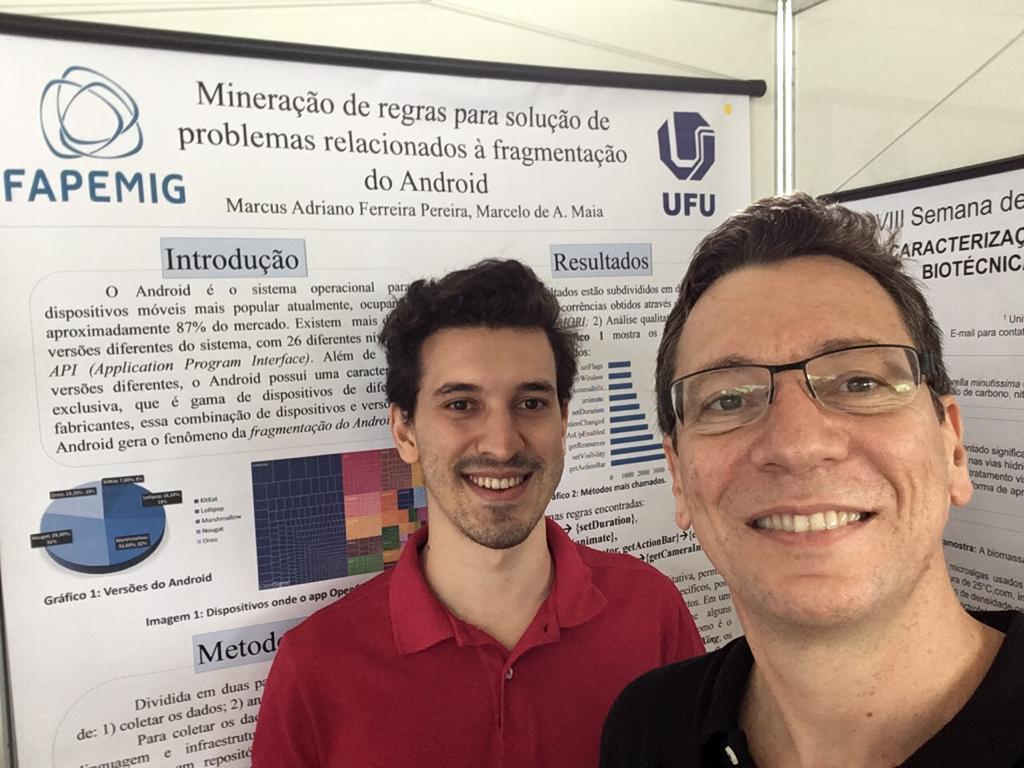 BEST PAPER Award at VEM'2018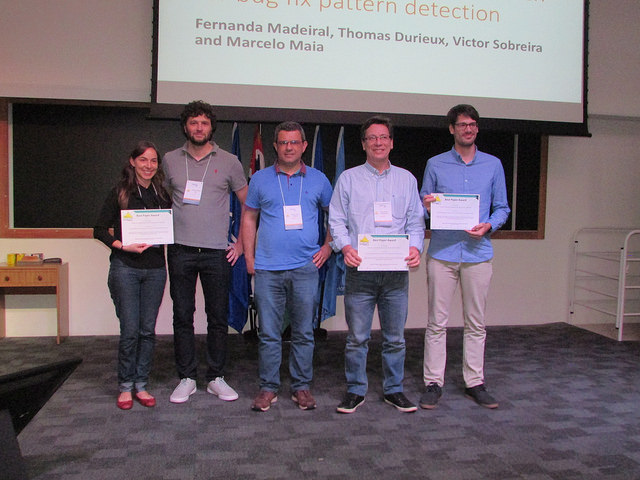 Marcelo's Keynote at VEM'2018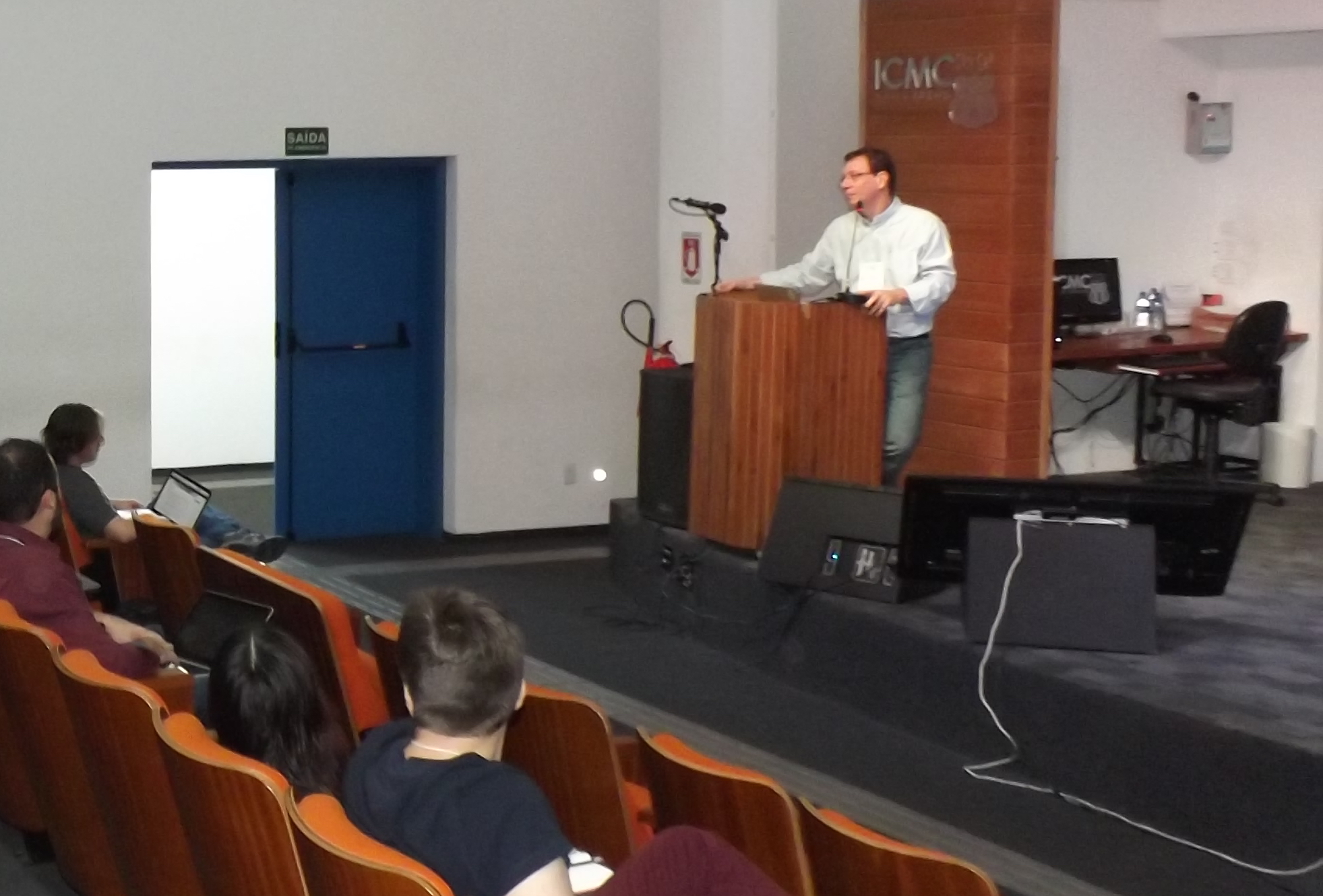 Liliane's Defense ... November 2017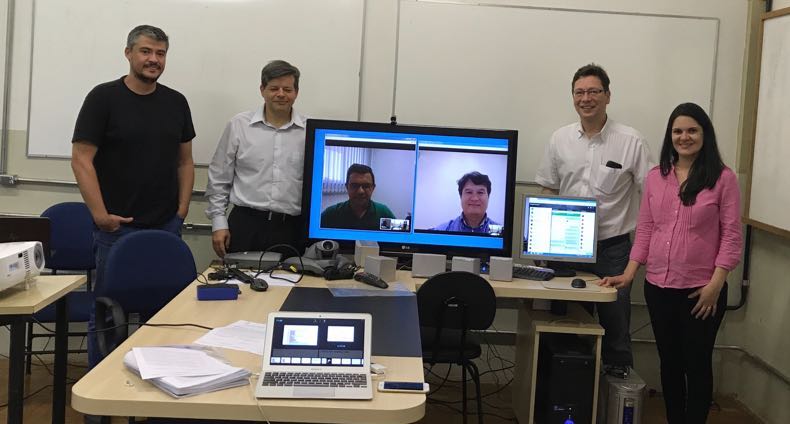 LASCAM at ICSE'2017... MSR session
---
Gathering at Maia's home for celebrating this good year (2016). We wish an excellent 2017 for everyone.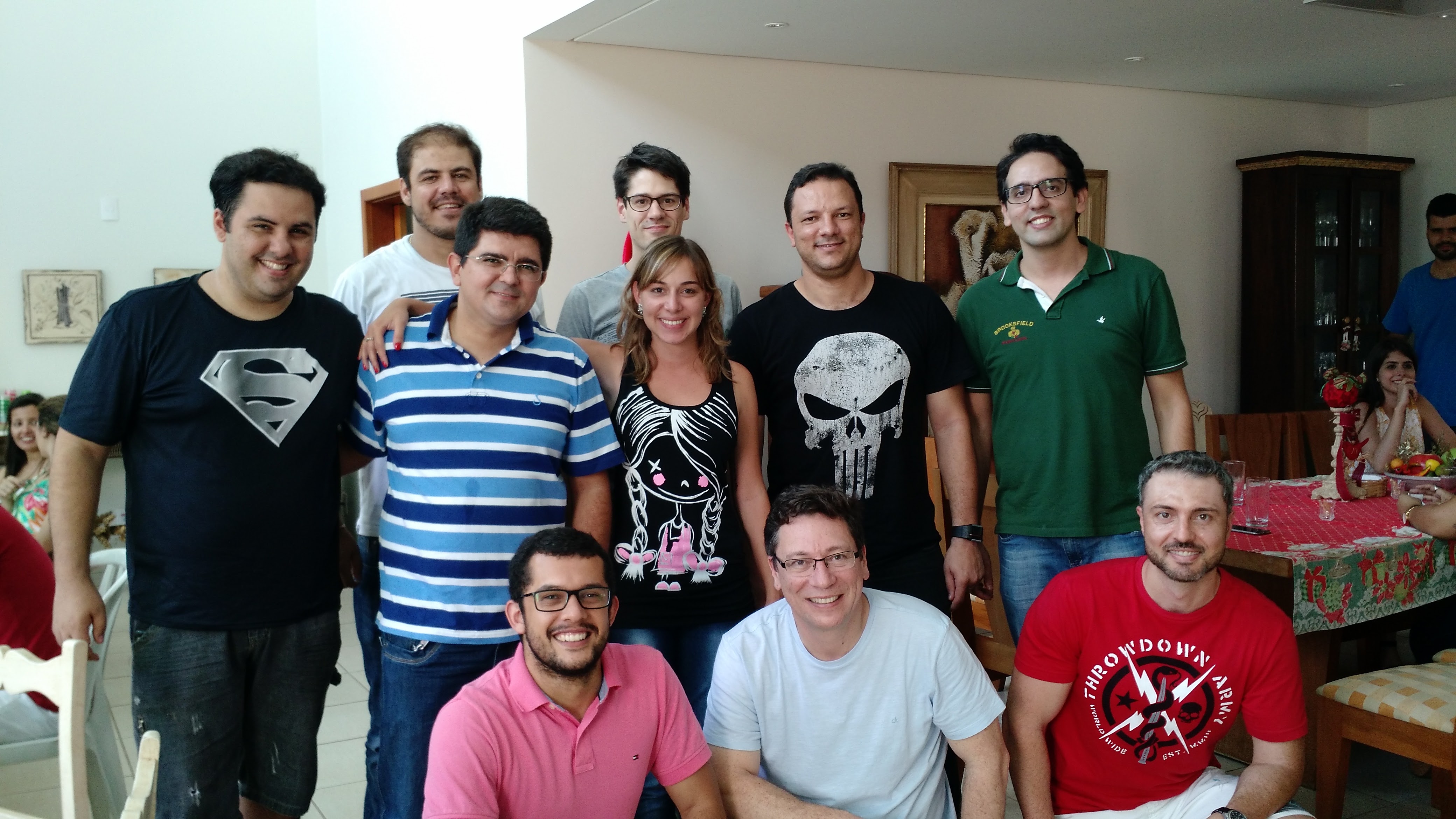 ---
Prof. Marcelo Maia's talk, entitled "Leveraging on Software Engineering Data: multiple sources, multiple opportunities", at INRIA Lille, for Spirals and RMoD teams. Nov, 2016.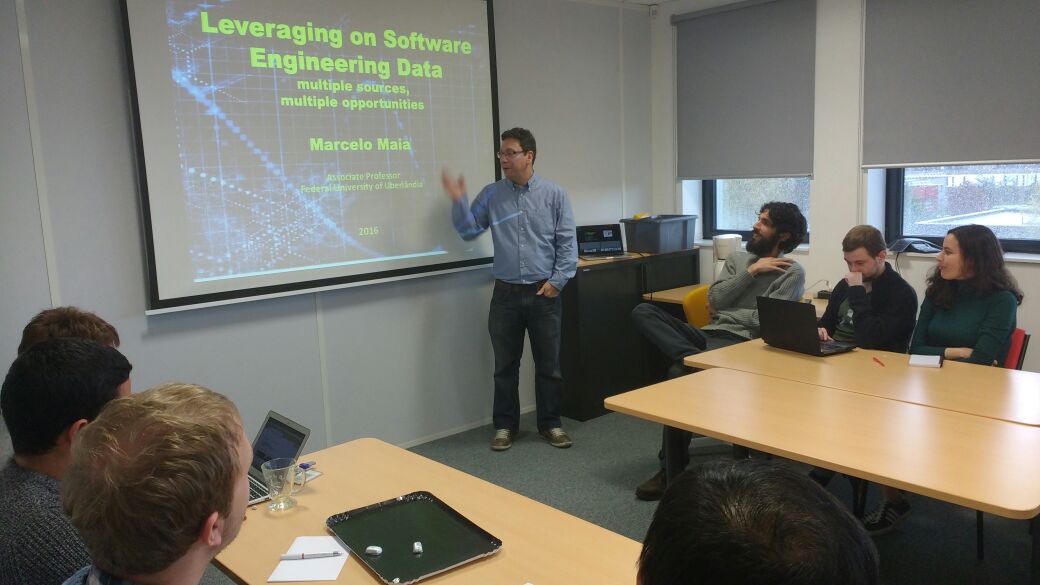 ---
Guilherme's Defense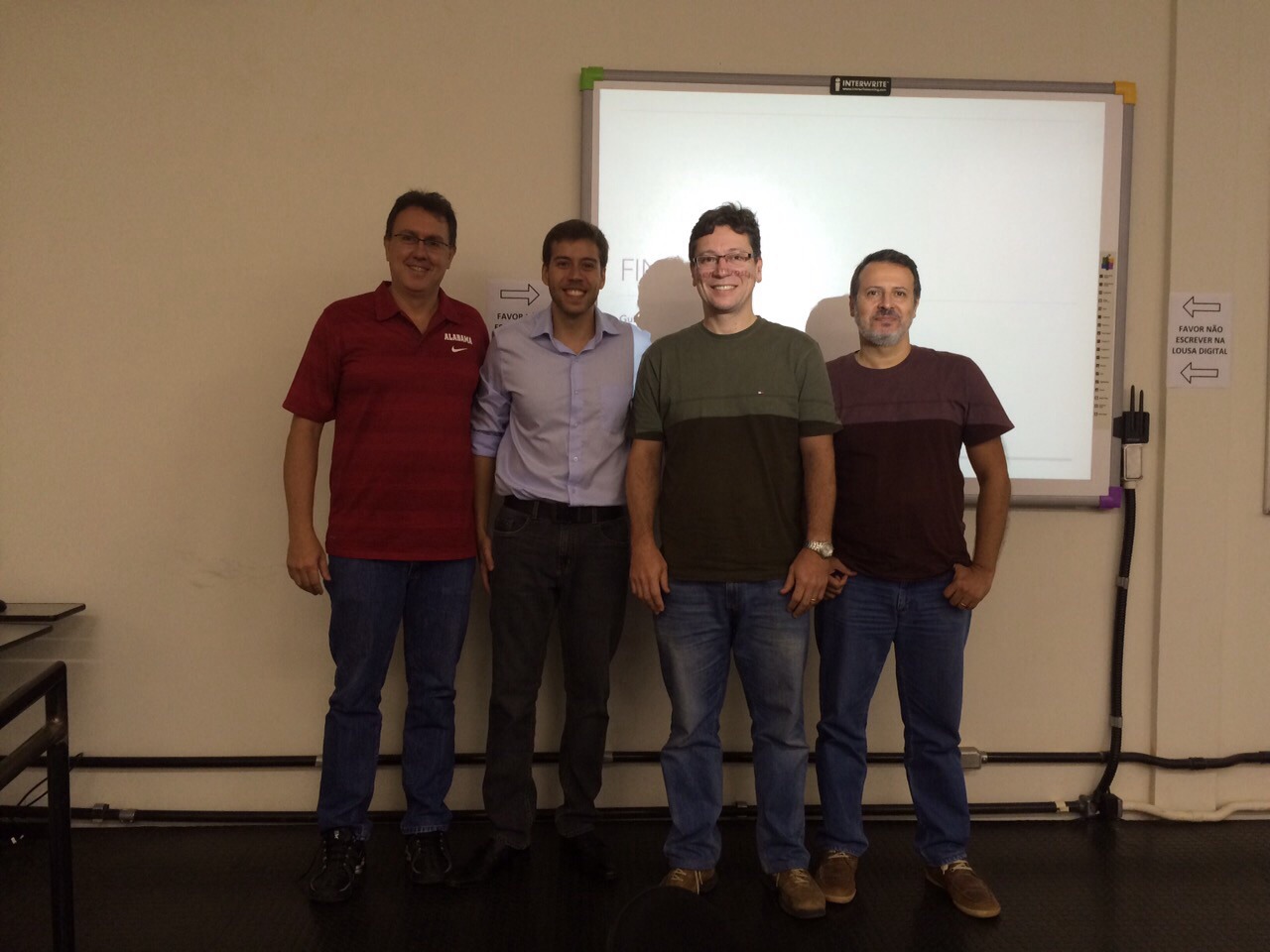 ---
Eduardo's MSc defense.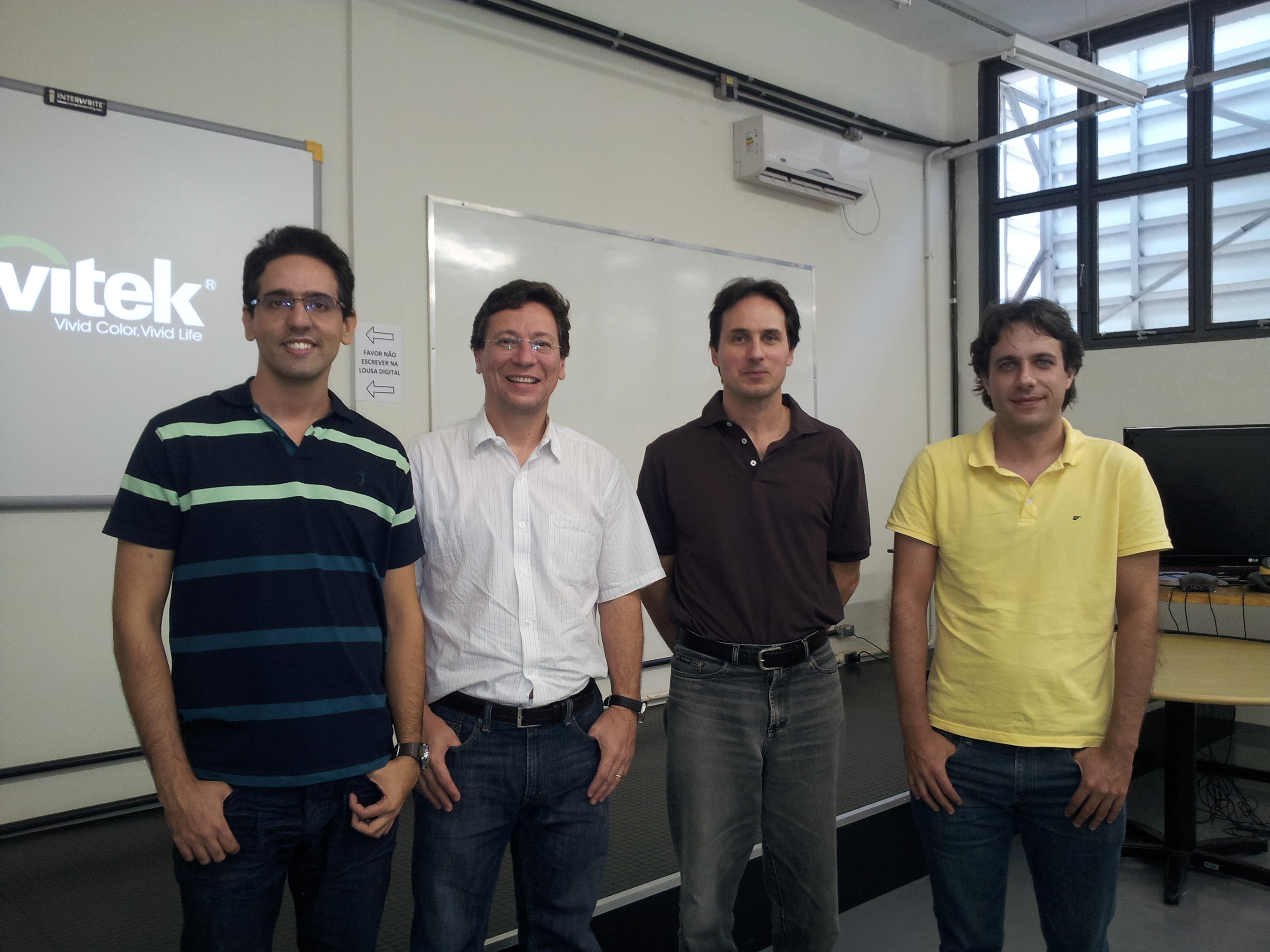 ---
2014 ended ... LASCAM had been formalized and enlarged... Celebrating at Maia's home this good year that has gone and wishing an even better 2015 for everyone.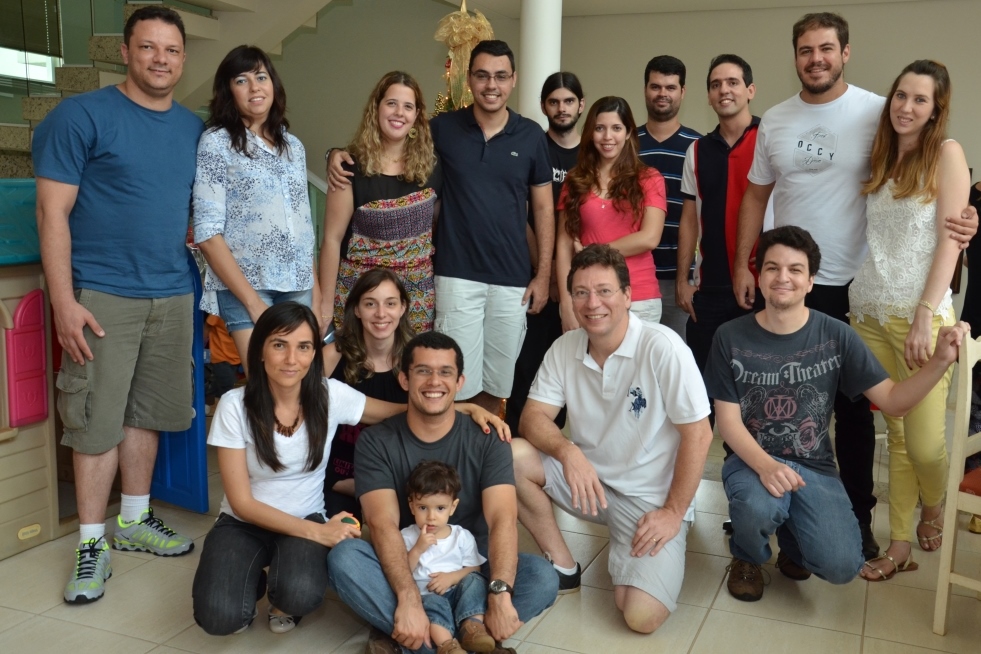 Créditos: Márcio Yamazaki
---
We acknowledge Prof. Marco Aurélio Gerosa, for the outstanding talk at VIII UFU Workshop of Computer Science Theses and Dissertations entitled Mining Socio-technical Information from Software Repositories. Nov, 20, 2014.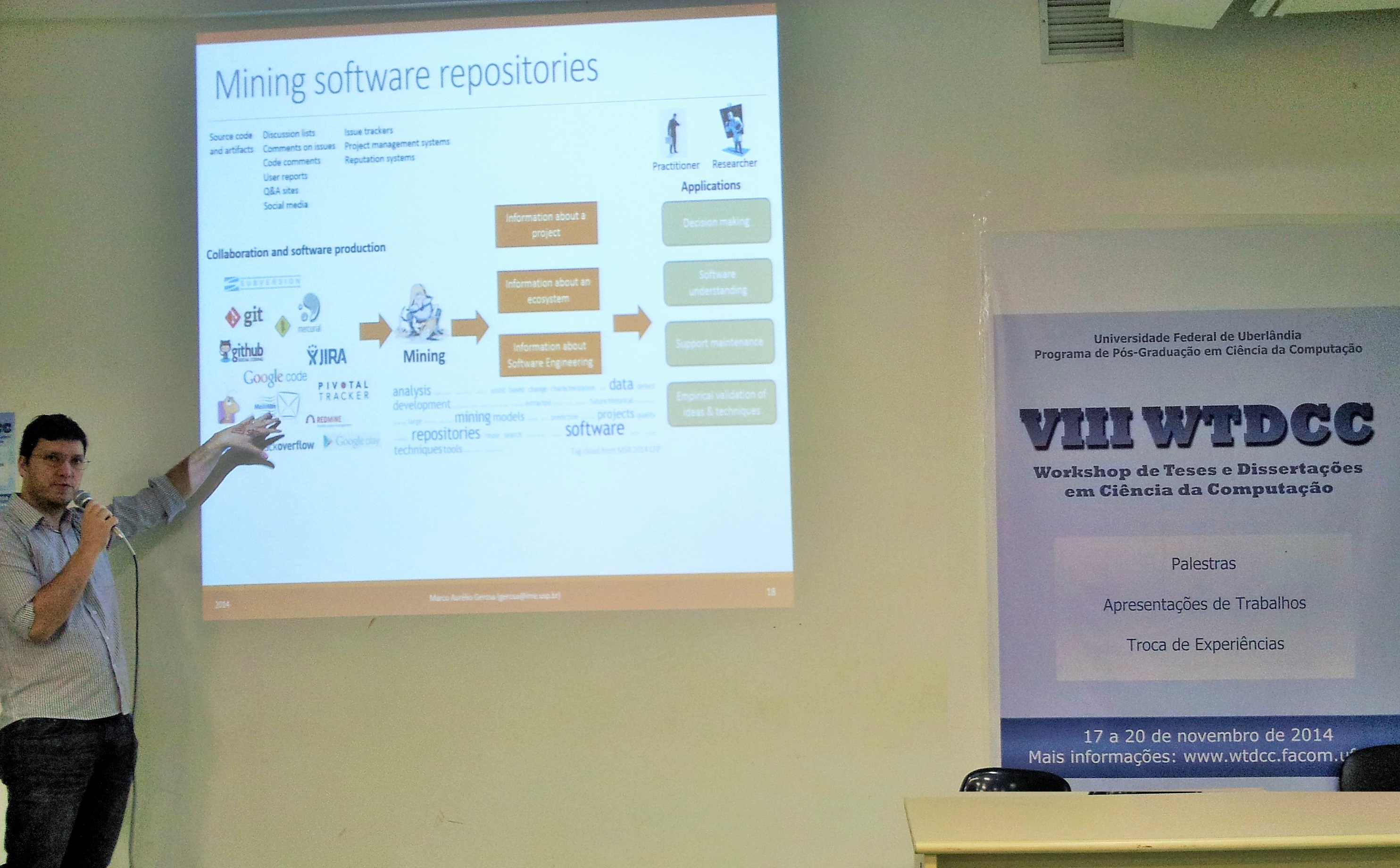 ---
Eduardo Campos presenting Nuggets Miner, awarded the 2nd best tool at CBSoft2014. Oct, 2014.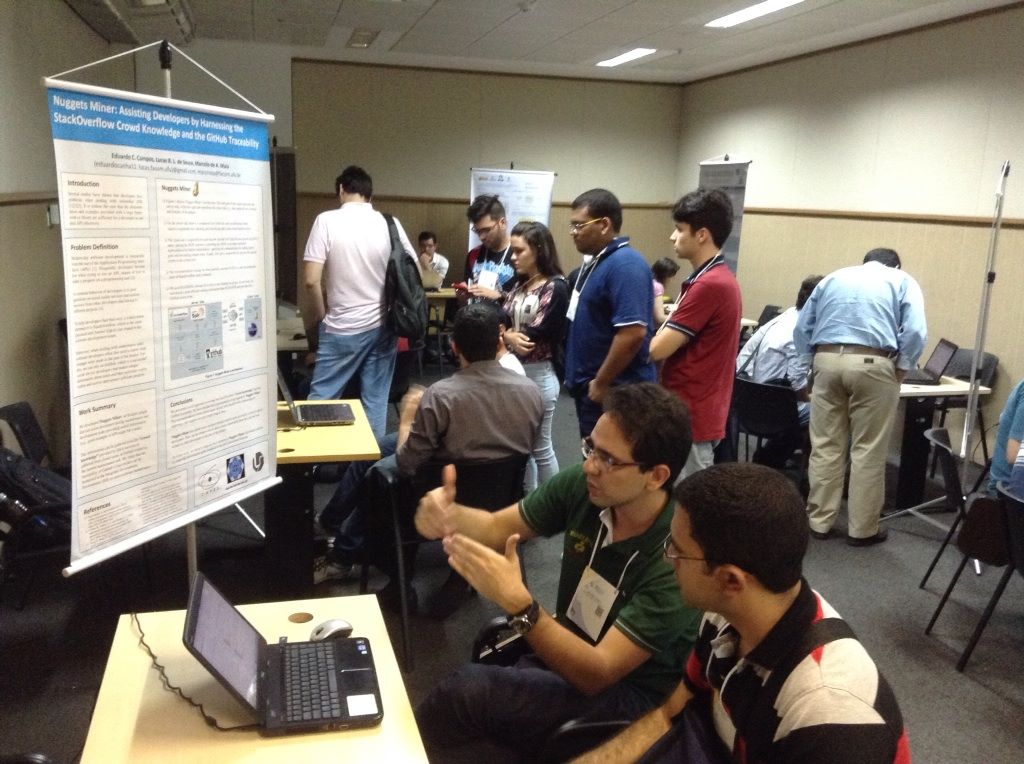 ---
Attending Dr. Parna's talk at CBSoft2014. Where is Wally?*
Credit: Sérgio Soares. Oct, 2014.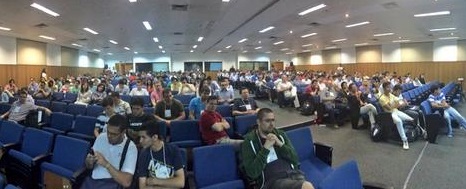 * In the second row behind Sven Apel in green suit. :)
---
MSc. Dissertation defense: (from the left to right) Prof. Autran Macêdo, Lucas Souza, Prof. Marcelo Maia and Prof. Marco Túlio Valente. Jul, 2014.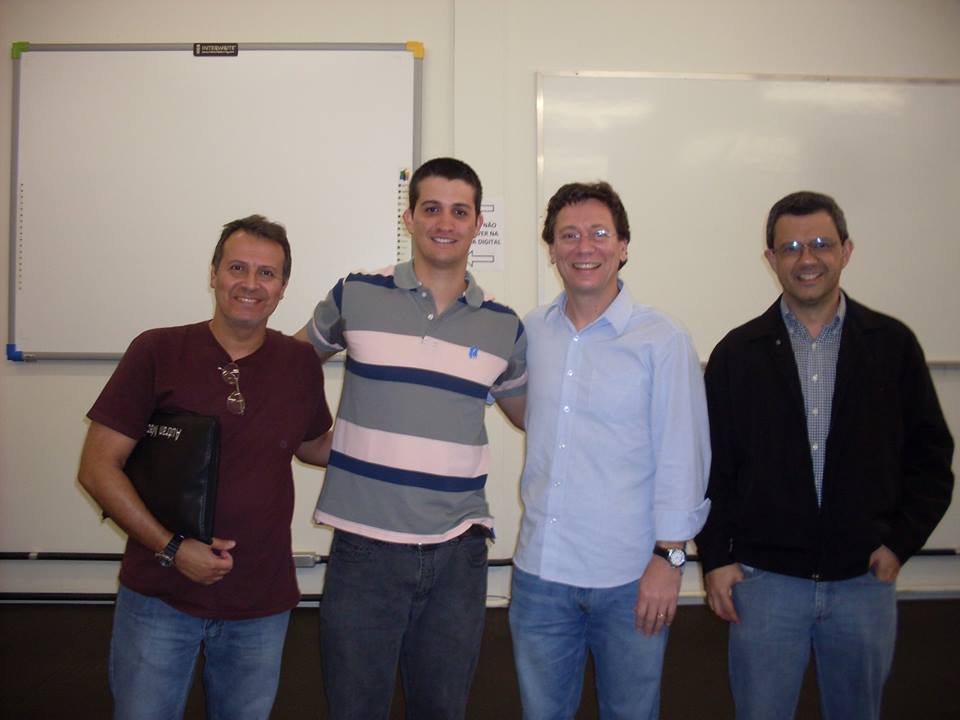 ---
Prof. David Röthlisberger (UDP) visiting LASCAM in January, 2014.